This is what I started with on the 7th April 2016. A nice office that has not been occupied for about a year.
(click on images to open them full size in a new tab)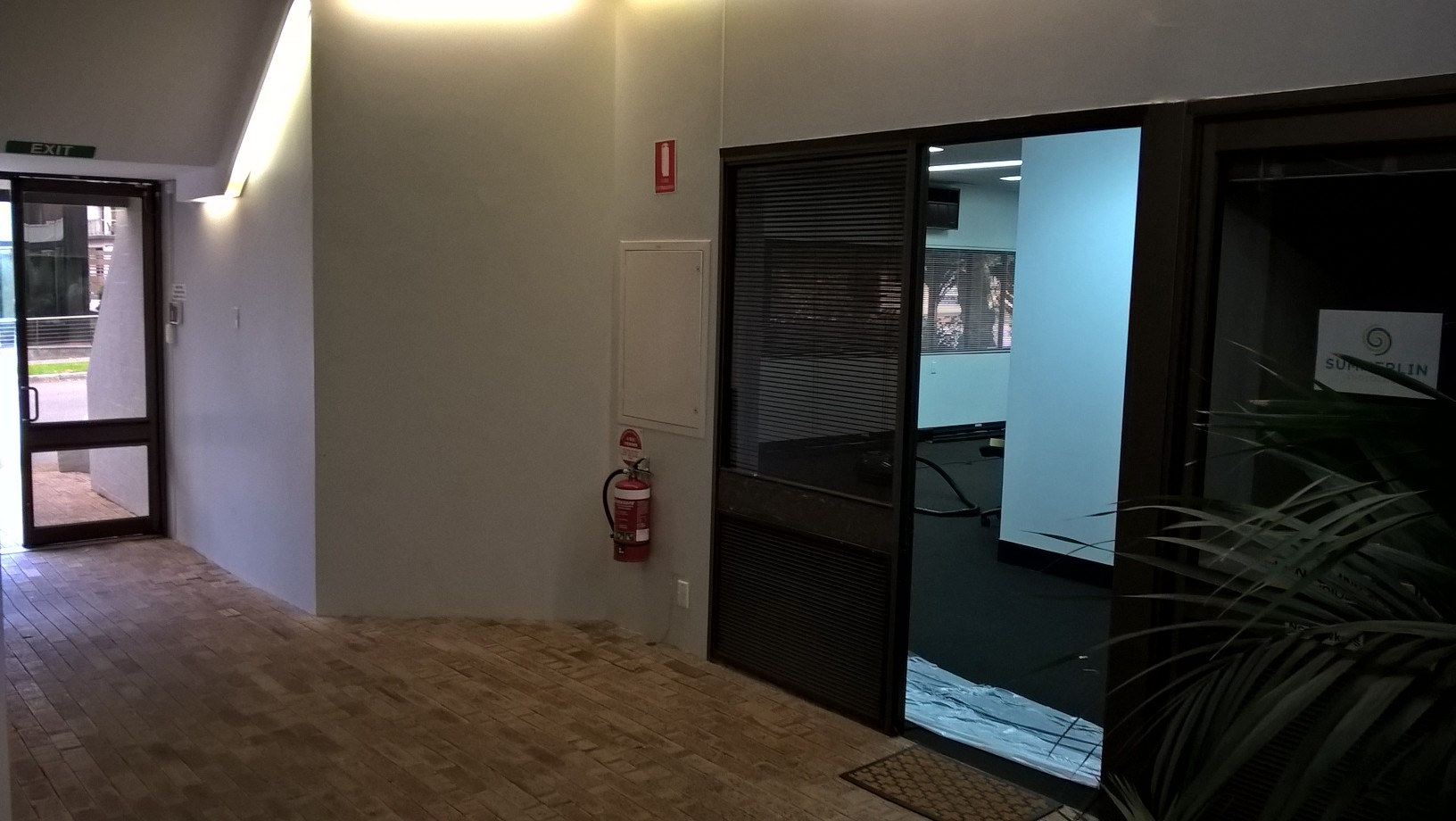 Looking through the front door.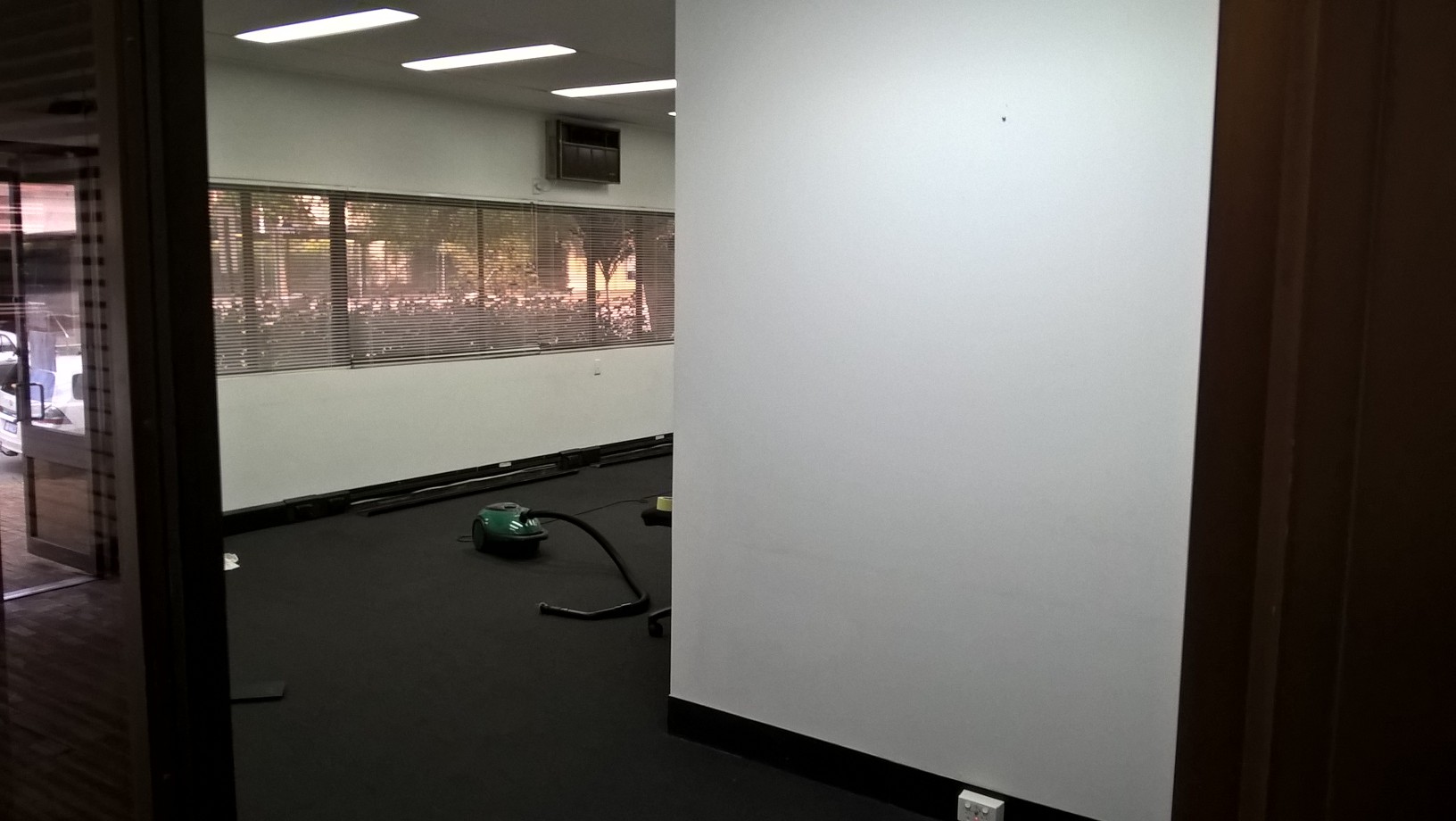 Taken from the doorway.
The main office area.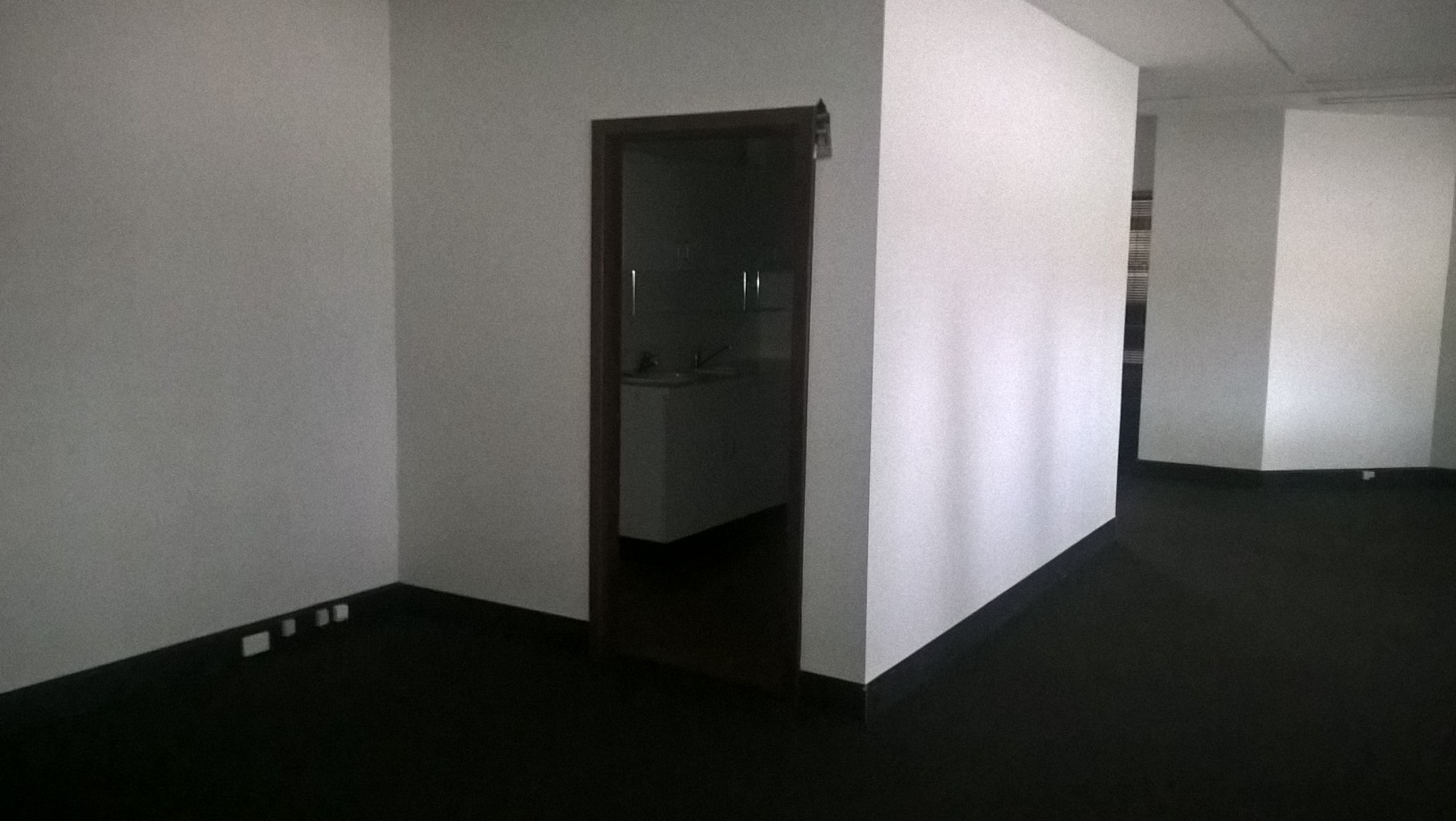 Looking back towards the front door, you can see the kitchen which is in darkness.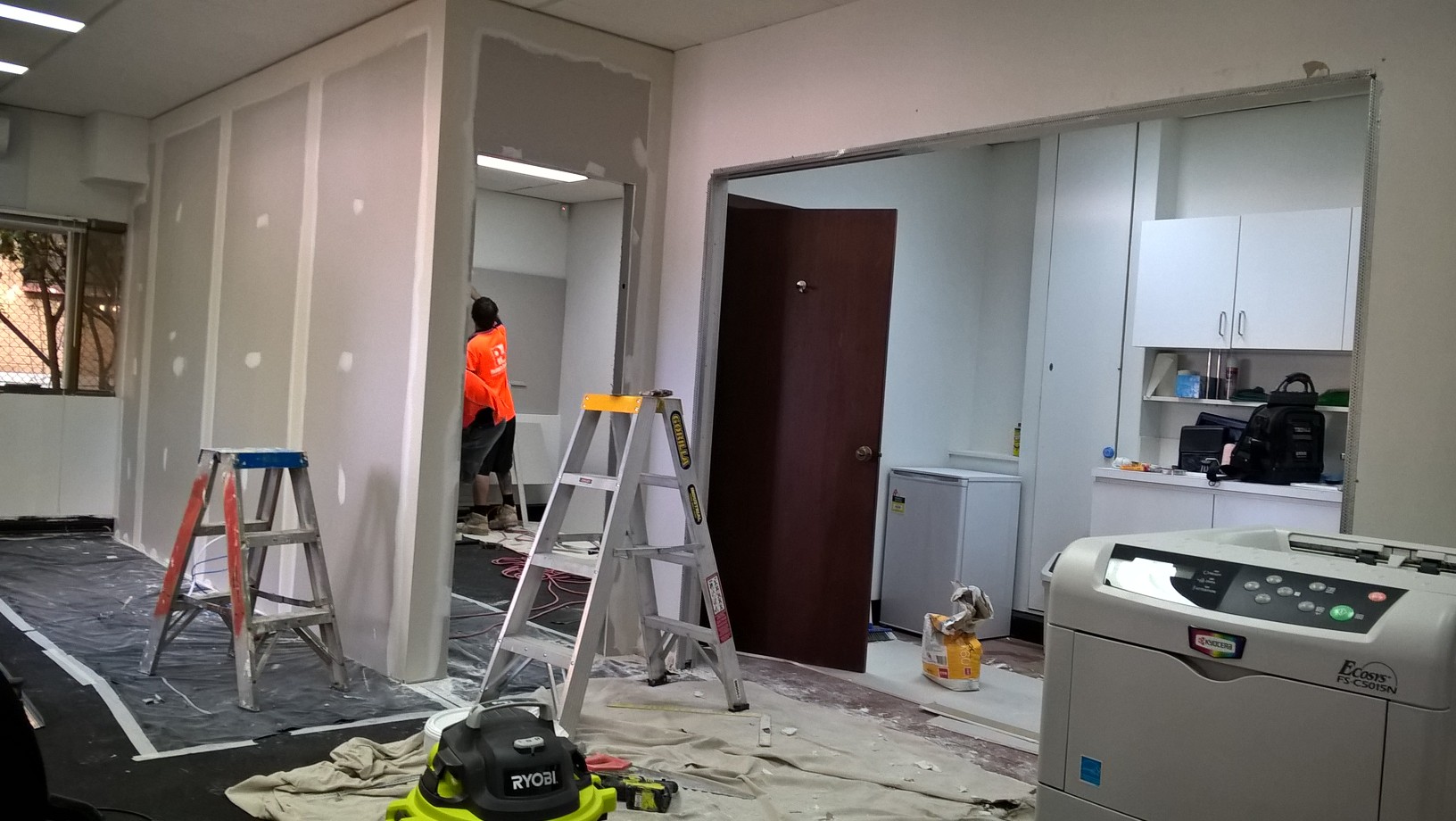 The server room walls going up, and a new entrance to the kitchen area. The door in the kitchen gets dead bolted so it can not be accessed.
A couple of photos of the server room and kitchen walls completed and painting has begun.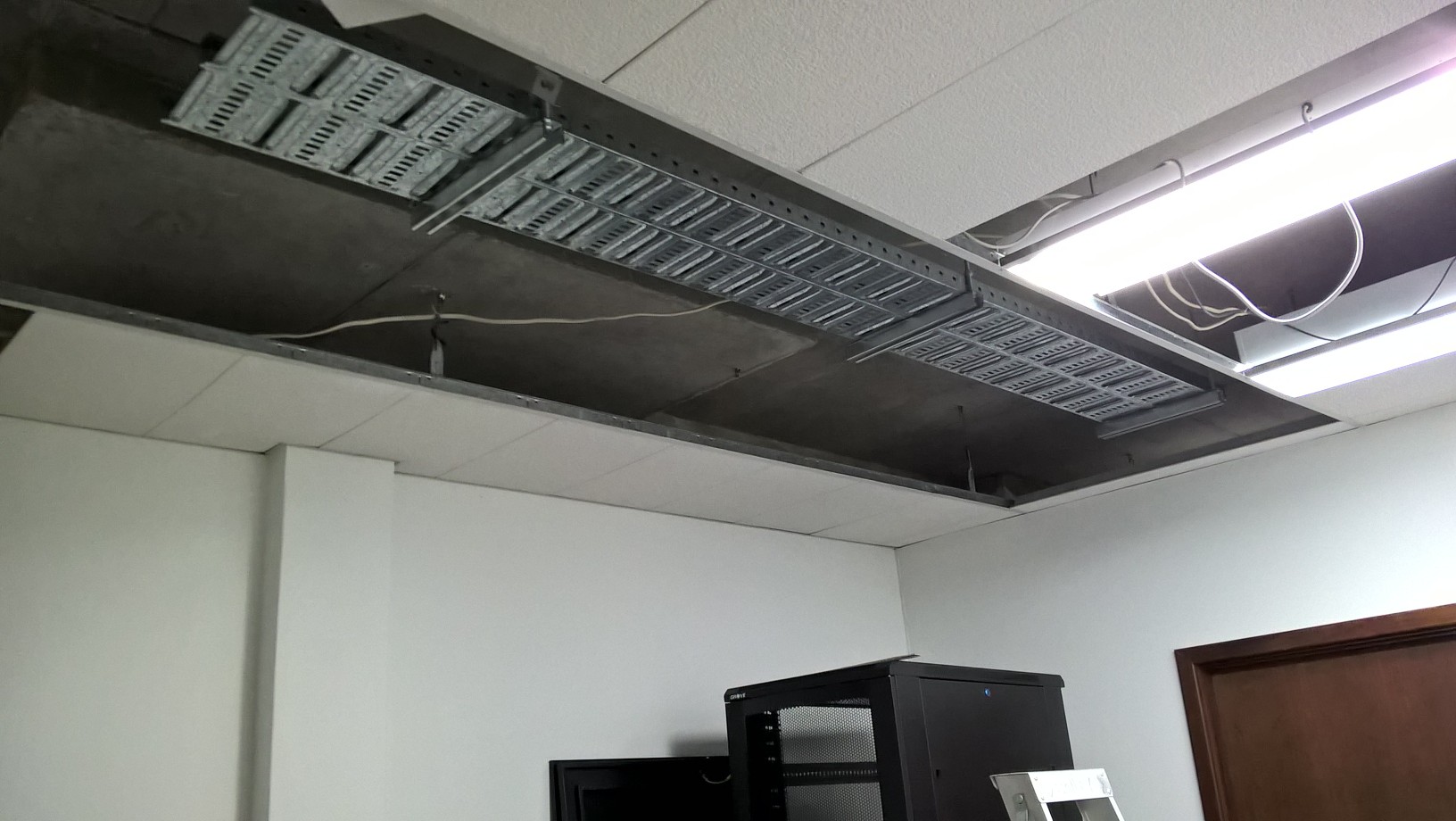 Hanging of the cable trays in the Server room begins
Cable tray install continues
Cable tray installation completed.
Some painting completed and the work bench moved from the old office at 49 Hay St and in the process of being reassembled.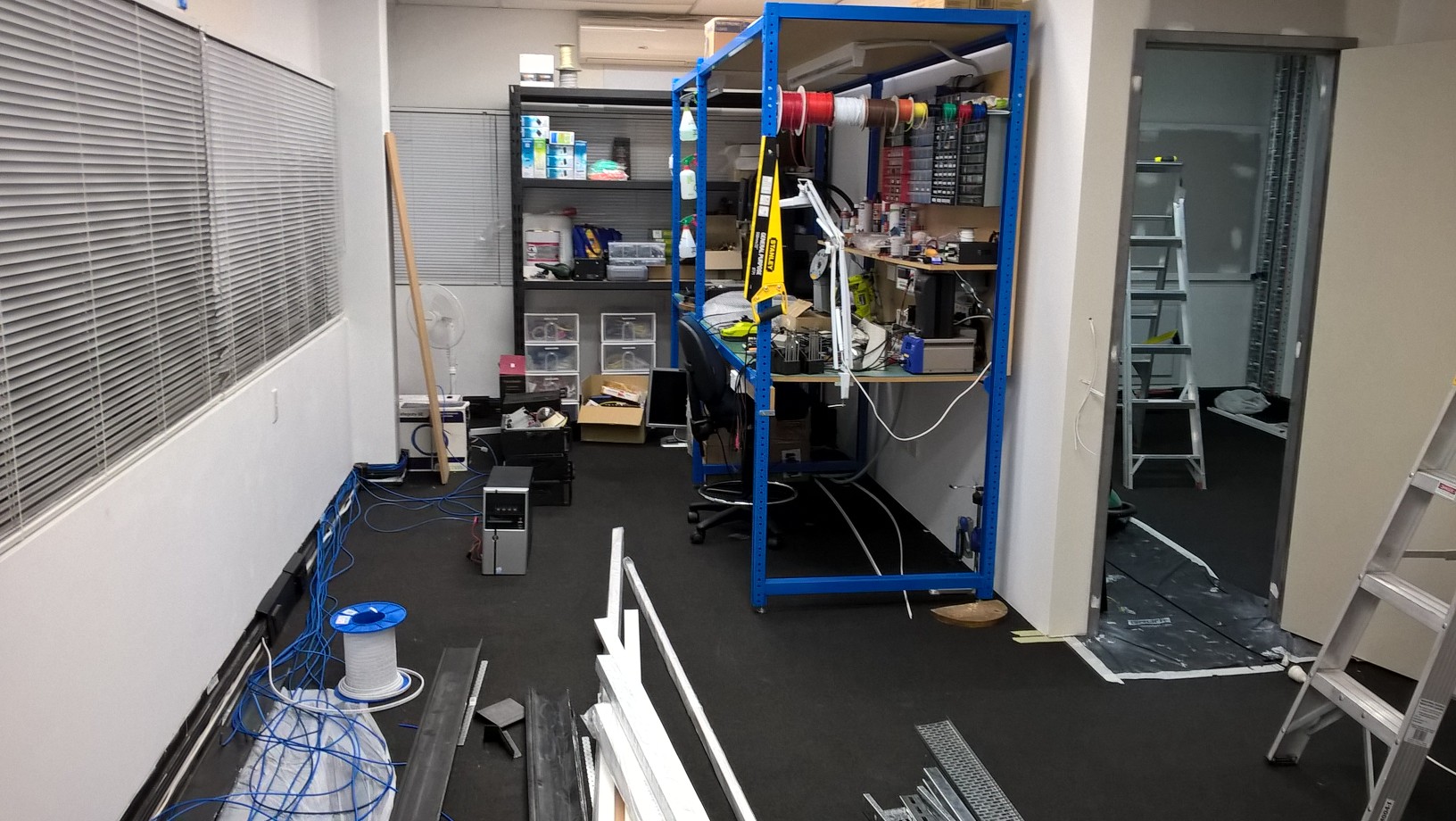 The workbench back together and some storage shelving installed.
The new Power Board installed.
The first rack in place with network and power cabling.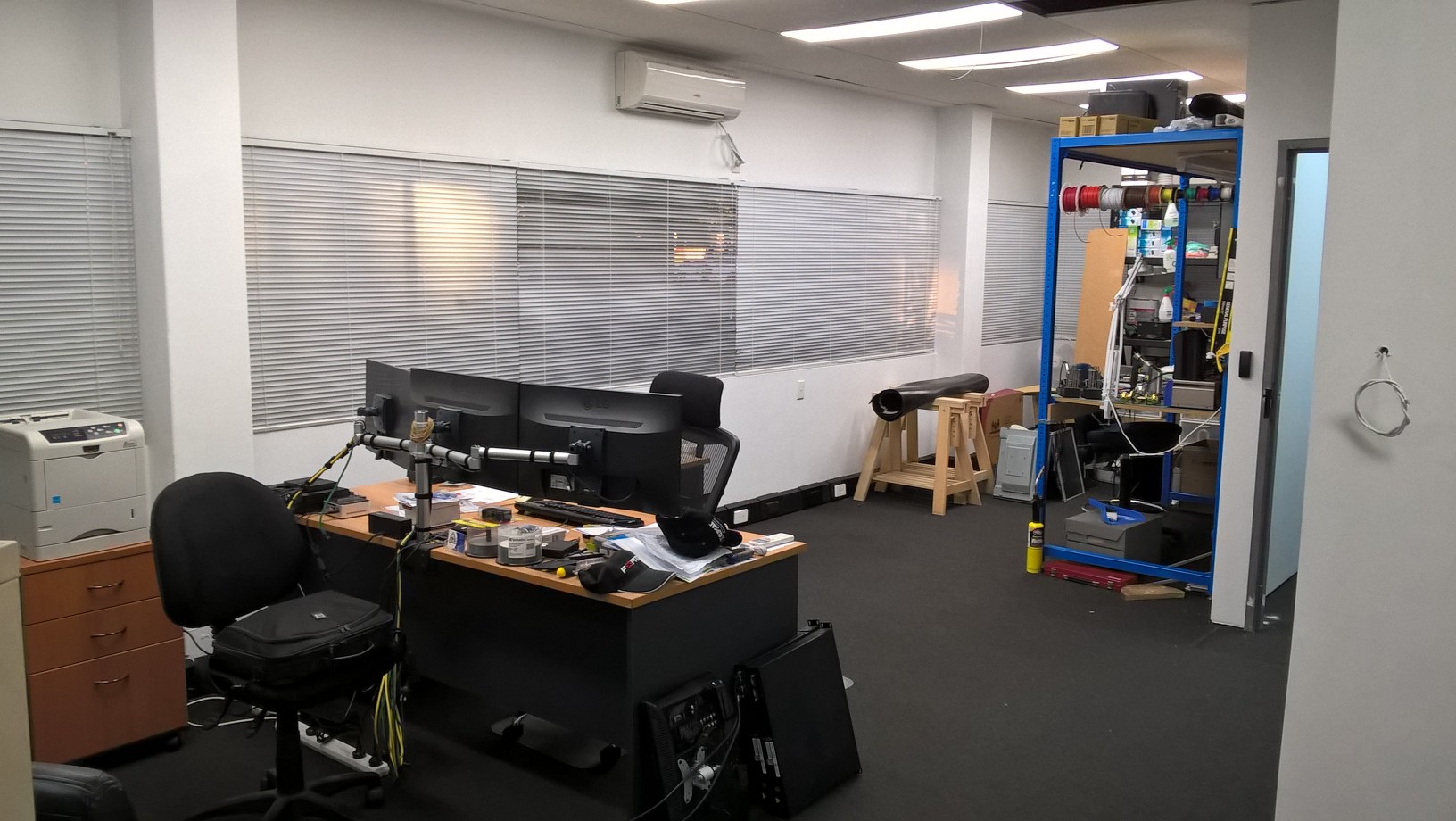 The small 3.5kw air con moved from the server room to the main office area.
The first 7.1kw air con installed into the server room.
Smart card readers installed on front and server room doors.
Front door and glass cleaned of existing tint and blinds and ready for the sign writers to put on the white frosting and company name and logo.
There is still a bit to happen before the final move of the servers on the evening of the 26th May.
Update 7th June 2016
Sign writing and frosting of the windows has now been completed.