Offsite Data Storage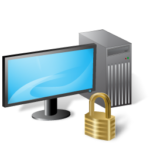 Do you require Cloud Data Storage to compliment your current backup solution or do you need to archive data from current servers to free up some space, or do you need Cloud Data Storage without any lengthy contracts?
2000 Computers & Networks Pty Ltd have been providing Offsite Backup Solutions to our customers for more than 10 years and now we have extended this offering to offer a Cloud Data Storage only solution without the need to use any of our backup solutions. This allows you to purchase disk space on our infrastructure to use as you require. Our Cloud Data Storage is provided on a month by month contract basis, with no lock in terms. We also offer free trials so you can test that the Cloud Data Storage service meets your requirements before you buy.
Pricing
| Storage Space | Monthly Fee (Ex Gst per TB) |
| --- | --- |
| 1TB to 4TB | $55.00 |
| 5TB to 9TB | $45.00 |
| 10TB to 19TB | $35.00 |
| 20TB+ | $30.00 |
Cloud Storage can be delivered to the customer in many different ways, including, but not limited to
FTP
FTPS
SFTP
SSH
iSCSI
CIFS
IPSEC/L2TP/SSL VPN
Rsync
NFS